2017-2022 Kia Niro (w/flush rails) Thule Crossbar Complete Roof Rack

This Complete Rack System Includes:
4 Feet, 2 Load Bars, and Fit Kit
This product bundle has already been pre-fitted and tested for this specific vehicle and includes everything you need for the base roof rack system.
Once you have this base rack, you can now add your gear-specific mounts for bikes, kayaks, cargo boxes, etc.
Why buy this Thule rack?
Foot installs easily onto vehicles with flush railings
Wingbar: TrailEdge design reduces aerodynamic drag by allowing clean air separation from bar = Quiet Load Bar
Ergonomic torque limiter key indicates when the rack is safely and properly secured to your vehicle
Backed with the Thule Guarantee, a Limited Lifetime Warranty
Just choose which load bars best suit your needs. The table below will give you a quick rundown on the differences.
Our best-selling Thule bar is the WingBar Evo bar for its noise reduction, aero efficiencies, and accessory mounting versatility.
WHICH BARS DO I CHOOSE?
WingBar Evo Load Bars (Black or Silver):
Wind Noise:

Aerodynamic and quiet
WindDiffuser technology disturbs airflow to reduce noise and drag for improved fuel economy
Exceptionally strong
SwingBlade end cap pivots open to allow full access to the T-slot for easy accessory installs
Upper T-track with QuickAccess interface allows smooth installation and removal of accessories
BoxBeam internal structure creates an exceptionally strong load bar

SquareBar Evo Load Bars:
Wind Noise:

Classic square load bars
Impact-proof polymer coating for extra grip
Corrosion-resistant steel square bars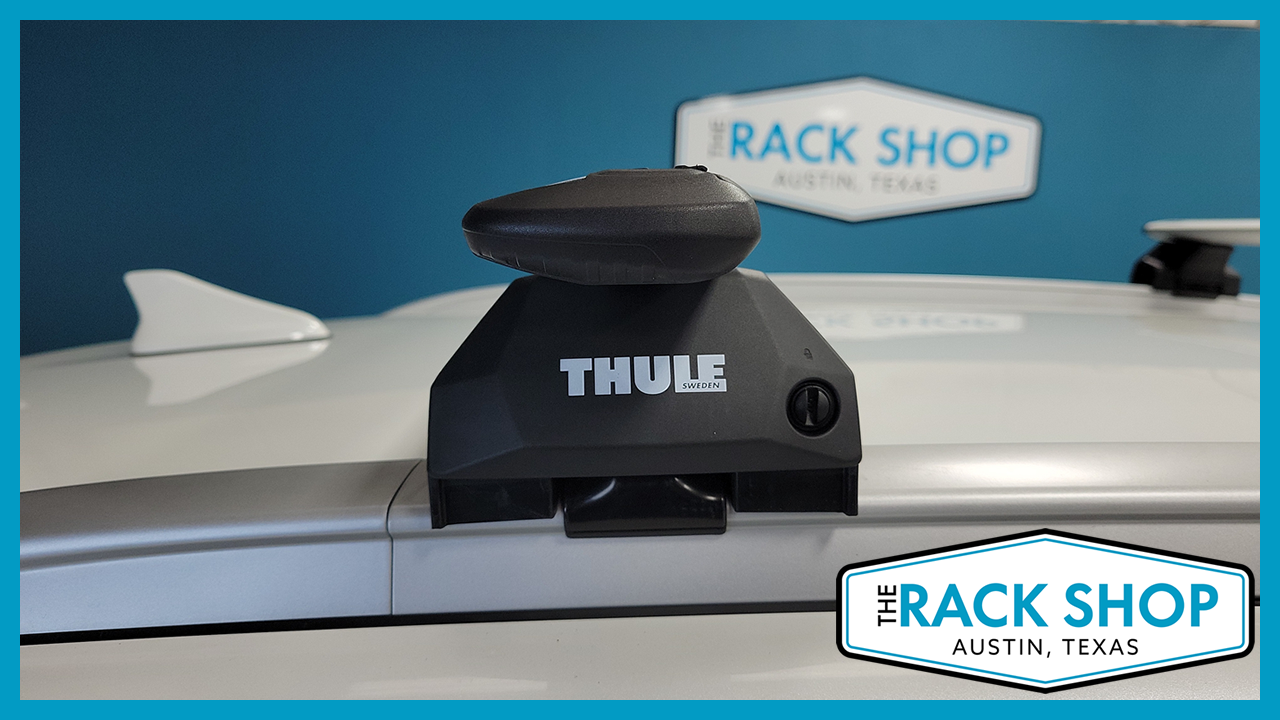 Have questions? Email hello@therackshop.com, call 512-351-9849, or stop by the shop!
The Rack Shop
7200 McNeil Drive, B2Austin, TX 78729